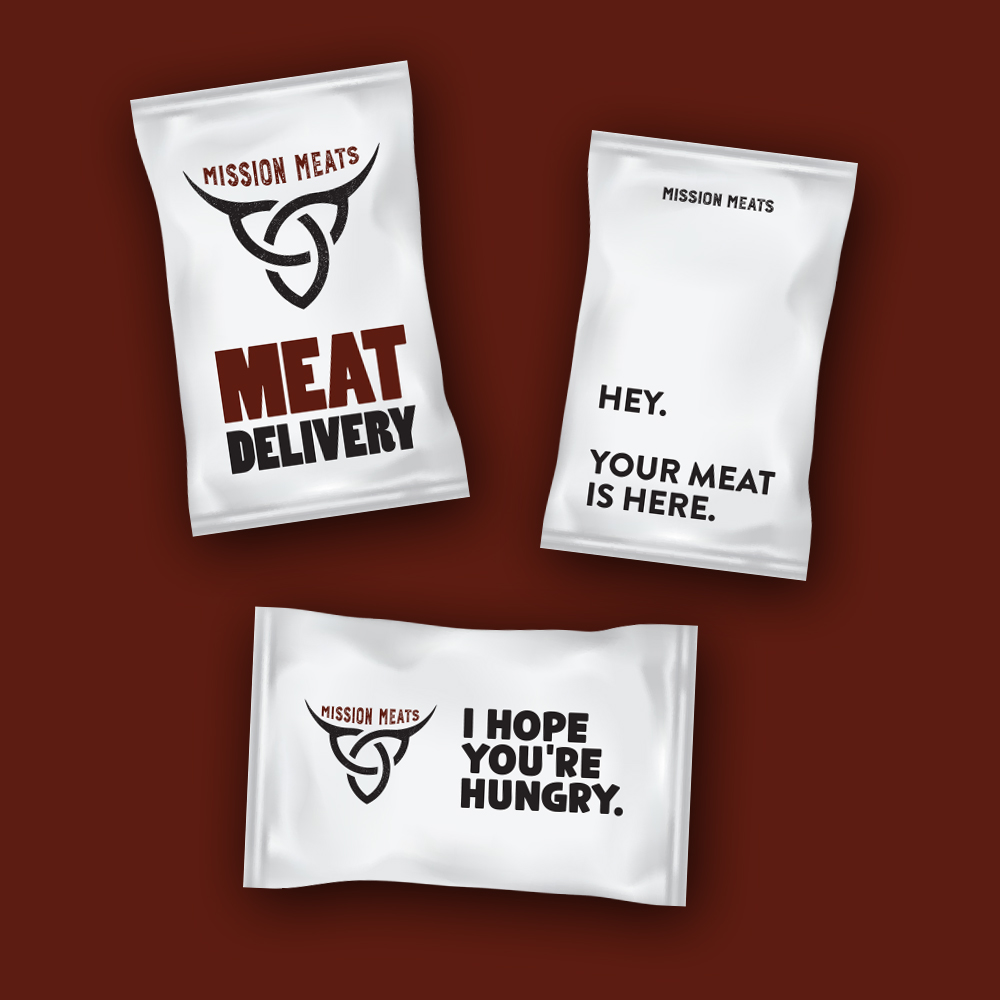 Mission Meats Mailer bags
The client wanted new designs for their meat snack subscription mailer bags. They were looking for something simple – and fun – to let their customers know that their meat snacks have arrived.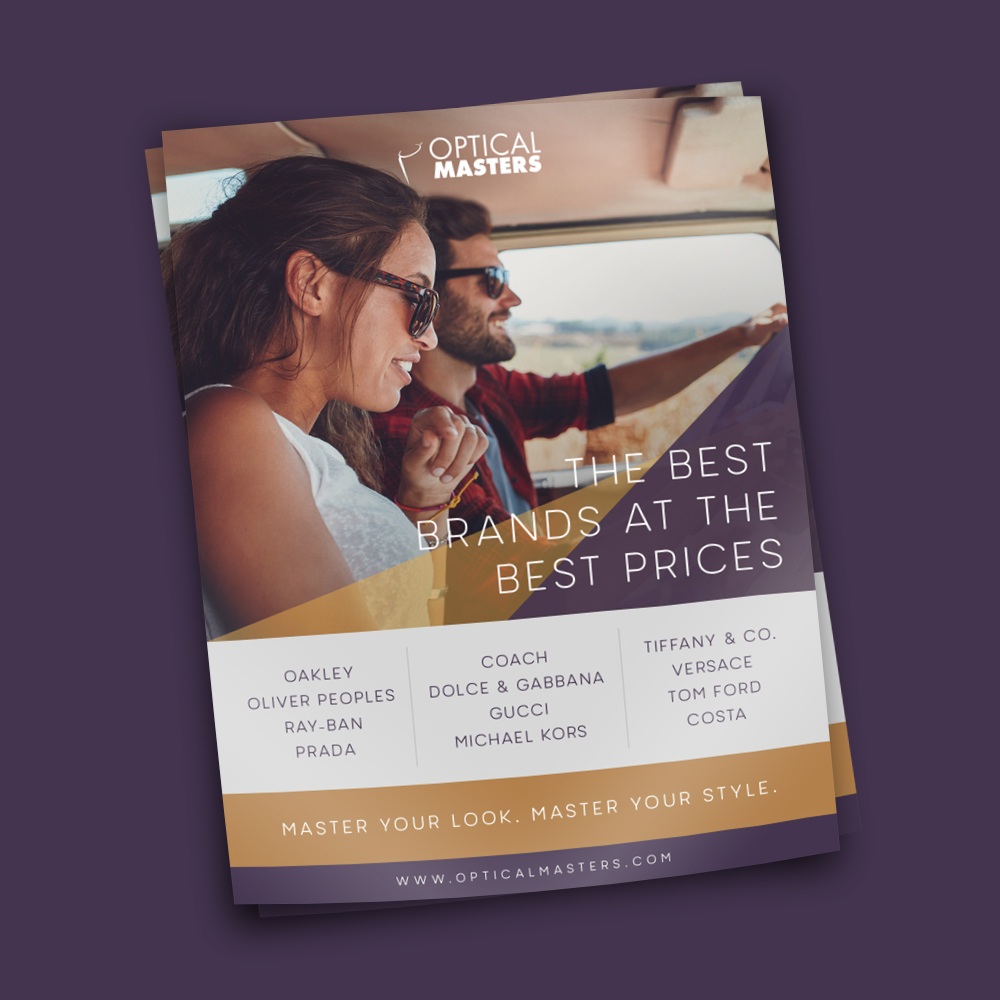 Optical Masters magazine ad
A client in the eye care industry wanted to rebrand their magazine advertisements to appeal to a more opulent demographic. The imagery, typography, and color palette accomplished this goal.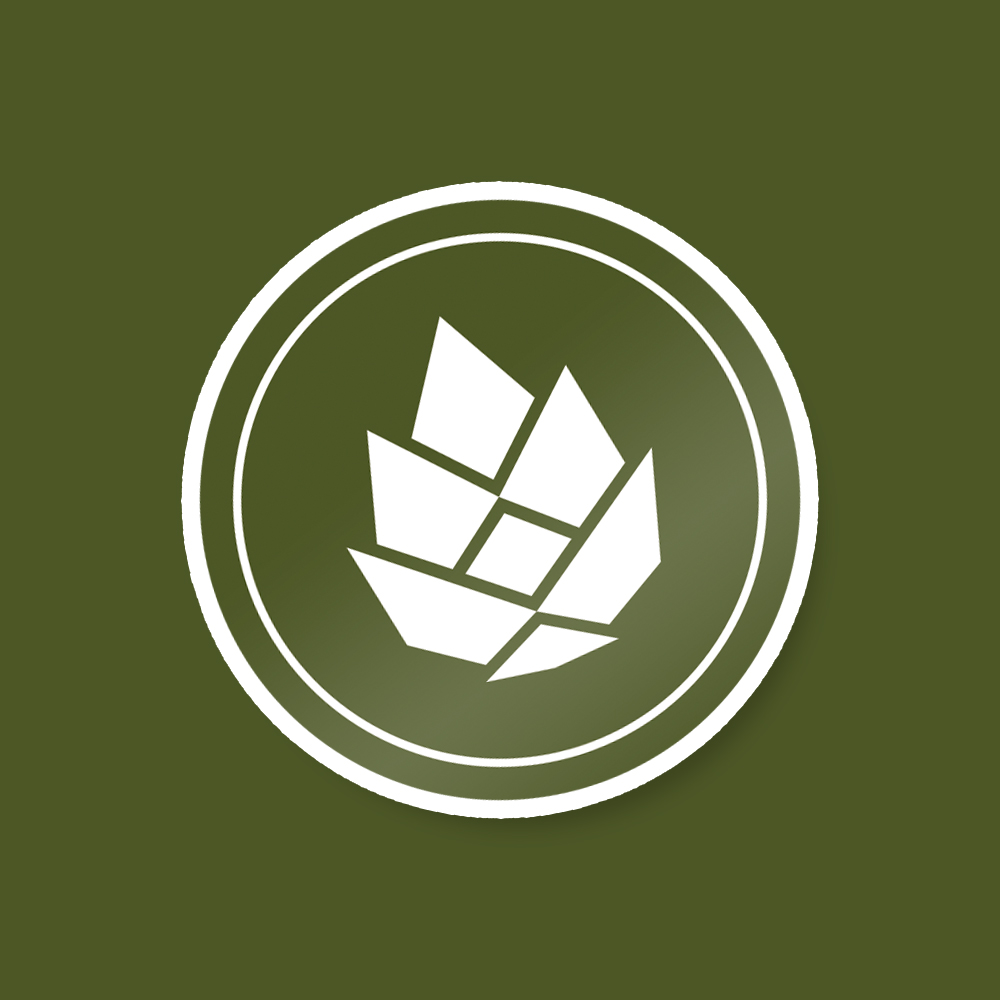 In the craft beer industry, you're a nobody until you have stickers. Hopped Up was a video blog documentary series that focused on the craft beer industry.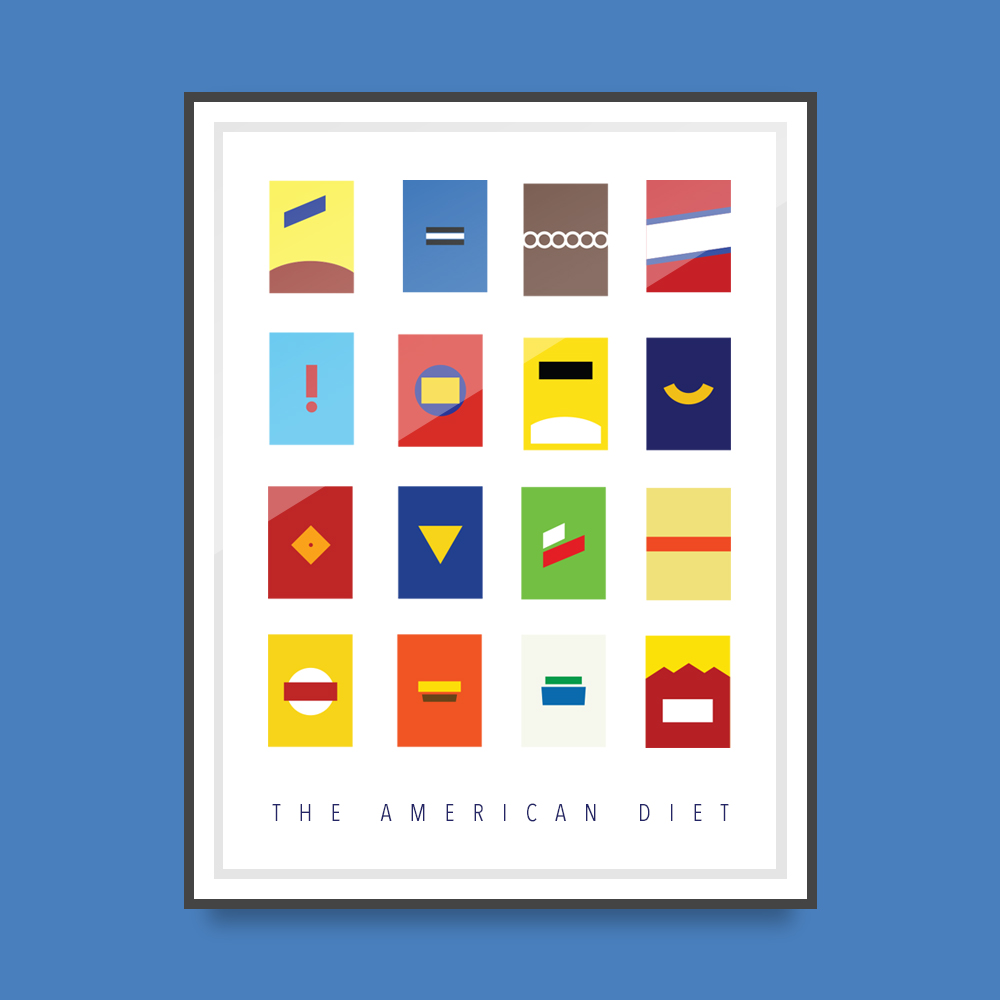 This was an exploration of minimalistic design. The goal was to break down some well known food and beverage brands into their most basic shapes and colors, while retaining the ability to still recognize the brand.